Releases
The Download
Jennifer MacDonald is not having an ordinary day.
It's not every day that your roommate accidentally teleports you across time and space, but Jennifer MacDonald is not having an ordinary day. A chance encounter with a custom-built computer and an ancient pyramid sends Jennifer to a faraway land with six warring civilizations and an ancient prophecy that has a visitor from the stars at its heart. All she has to do is unseal one measly, missing god.

Now the fate of an alien world is in the hands of a gal who's never landed a steady job or boyfriend, but at least she has watched a few years' worth of archeology documentaries. Hopefully that will be enough to get by, since it seems like most of Earth's lost civilizations ended up stranded in this extraterrestrial zoo too. Also, there is the trivial matter of a Mayan assassin sent to kill her...

We are all our own worst enemies, but maybe Jennifer has a chance to break that mold.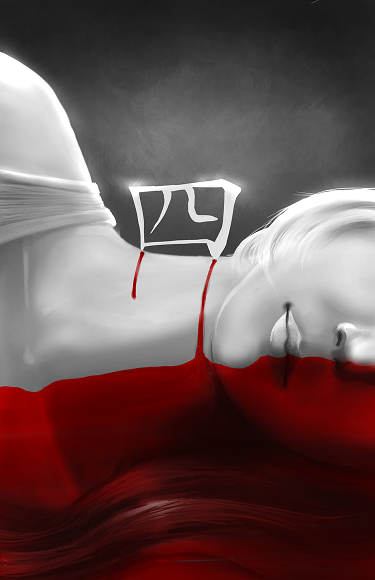 Four
Who ever said vampire romance had to suck?
Finding a job is never easy and Gail knew she had a harder time getting hired than most. Lucky for Gail, Georgia Sutherland has just the job for her - that is, if she can handle working nights and a little blood.
In a single interview the world turns topsy-turvy as Gail learns that all she's seen in Hollywood isn't quite true and that there is a special needs vampire out there just dying for a new personal assistant…
Six
Paige Carmichael is about to have a very bad day.
Paige Carmichael has one simple rule: don't rock the boat. She lives a quiet life in the suburbs with an adequate boyfriend and a job that pays the rent, all the while trying to hide the fact that she's the daughter of a world-renowned paranormal investigator. Her happy bubble bursts when the father she's tried so hard to forget appears at her door with an ominous message—vampires are real.
Paige's safe little life doesn't have secretive strangers that hide from the sun, arcane laws, or mysterious covens that stretch back for eons, but change as sure as the cycle of the moon is headed her way. Unfortunately for Paige, it's a dog-eat-dog world, and if she doesn't learn to adapt and discover her own inner strength, she might just find herself at the bottom of the food chain—quite literally.
Ten
There's two sides to every story.
Caring for a vampire is a dirty job, but Georgia Sutherland is just the woman to do it. As the go-to gal for her recovering master, she has everything a girl can dream of—except for the man that she loves, Ren. Still, Georgia refuses to give up hope. For a chance at bliss, she's willing to risk rekindling her relationship with a rival vampire family.
Meanwhile, hallway across the country, Paige DeMarco has given up her old name and her old life, and finally found a man worth her time. Unfortunately for her, werewolf relationships aren't as simple as she hoped, especially when her vampire ex rolls into town.
Both women have to face the facts: once you get involved with vampires, life becomes complicated. As their lives intertwine, ghosts of the past rise up to haunt them. The only question is, can there ever be a happily ever after for those entangled with the undying?
Point One Five
It's time to finally find out what happened to Gail Filipovic.
They say that sometimes dreams really do come true, but Gail Filipovic was never a big dreamer. A quiet life in Texas, finally working for a legitimate company with a real job – instead of moonlighting for the mob - is all she really needed. OK, this particular slice of American Pie came with a side order of witness protection program and some unexplained scars, but for once, Gail is in control.

Until a handsome stranger rolls into town that is. Jonathan Dean has a past shrouded in mystery, and a mission to protect the very same company that now employs Gail. He seems like a character straight out of those vampire romances she loves to read, but Gail knows those stories aren't real. Vampires are not real . . .

So why does she have to repeat this mantra every night, and why didn't she notice that quirky janitor before?
Zero
What do you do when you have nothing left to lose?

Paige DeMarco is spending her honeymoon on the run from vampires with her comatose husband and a gang of misfits in tow. How can she lead the last of her pack to safety when she has troubles of her own to take care of?

Who can forget Georgia Sutherland? Apparently, the love of her life can, thanks to a kiss from an undead helper. No longer protected by the four laws, she must find a new place in the world and do anything it takes to stay alive.

Meanwhile, Gail Filipovic is getting used to the fact that vampires are real. Can she save the day, and find Georgia and Paige before time runs out?
One
All stories must end. . .

Arthur, the once and future king, has returned and sent all traces of his past to the underworld. Ren Matsuoka is gone, and now is time for a new age of vampire glory. . .
. . .Or is it?

Paige DeMarco and her pack still hold on to one hope – the traitor Mordred is reborn as well, and ready to take a stand against his father, that is . . . if he can pull himself together before it's too late. Together with his new allies, he is willing to make the ultimate sacrifice to prevent a new era of immortal kings.

However, all that dies is not gone, perhaps it is merely lost. A shadow of a girl must discover if she is actually the one that can stop a tragedy before it repeats itself . . .